Bar Code And Data Collection Ann Arbor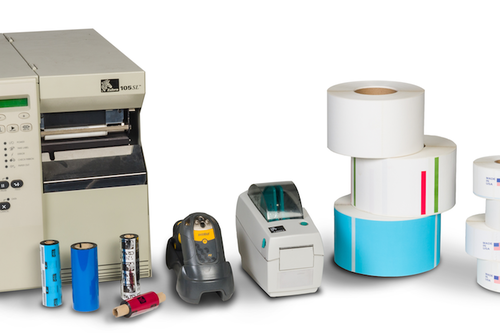 Uses and Features
Barcodes and Scanners have a multitude of applications including:
Product label printing
Shipping labels
Inventory tracking and control
Ticket printing
Theft deterrence
Benefits to Your Business
Barcode scanning tremendously increases the accuracy of data collection since it removes the possibility of human error associated with data entry. Cost savings are realized as a result of less time spent entering data and more time running your business. Most business owners would prefer to see their employees spending their time serving customers rather than researching data entry errors. Learn more about how barcodes can improve your inventory management process here.
Considerations
There are several considerations when choosing barcode equipment and supplies. They include:
Media created - Thermal / Direct Thermal Labels; ID cards /bracelets; Paper/Synthetic material
Working environment – inside/outside; hot/cold; dry/moist
Fixed or Mobile Application
Frequency of use
Connectivity of device

Ethernet
Wi-Fi
Bluetooth
USB
Serial
Parallel
Thermal Printing
A thermal printer produces a high quality 2D image that must be read with a scanner. There are two types of thermal barcode labels, direct thermal and thermal transfer. The difference is in the type of printer and the type of label they're printed on.
Direct Thermal - No ink is used to produce the image. An image is burned into a heat sensitive layer of the paper. This type of label will fade over time (1 year) and is not recommended for use in high temperatures or when there is exposure to sunlight.
Thermal Transfer - A heated ribbon is used to print onto a label. The image produced is long-lasting and durable.
Types of Barcode Printers
Desktop
Industrial
Mobile
Wristband
Ticket
Printing Accessories and Add-Ons
Cutter – essential for non-perforated labels
Peeler – Best for uses that print one label at a time, not for large runs
Re-winder – winds printed labels back up onto a roll
RFID – includes chip for tracking
In-Line Verifier – maintains print quality for compliance needs
We provide barcode equipment and supplies by Zebra, Honeywell, Motorola, Dymo, and more!
Need help determining what type of printer or scanner would best fit your business needs? Send us an email or call today!