Best Color Printers for the Home and Business
Are you a business owner looking to switch to a color laser printer?
Are you looking for a solution that will save you money in the long term and be efficient for your business needs?
The same printer you rely on for your business might also be a great addition for your home. Whether for your kids' homework needs, or for when you're working after hours, a Brother color printer is a great option for all your printing needs.
Brother Color Printer for Your Ann Arbor Area Business
Laser printers are a very popular option for the efficiency and are the ideal choice if you need a printer that can take high volume, is fast, and is more economical to maintain compared to inkjet printers.
Today, laser printers have caught up to inkjets quite a bit when it comes to image quality, and many models can now produce clean, crisp images that you need for professional grade materials.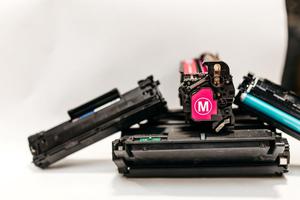 When you're considering a Brother color printer versus other laser color printers on the market, make sure you take the following features into consideration before purchasing:
Duty cycle – Every printer on the market is designed to print up to a maximum quantity of pages per month. Going over this number consistently can result in a lot of wear and tear that can shorten the lifespan of the feeder system and toner apparatus. Before you buy a new unit, make sure you anticipate how much monthly printing you'll be doing, and get a unit that meets those needs.
Print speed – The quick printing of a laser printer is one of their major selling points. Compared to inkjets, laser color printers can pump out pages efficiently both in color and in black and white.
Toner cost – One of the biggest ongoing expenses of printing for the home and business is consumables, like ink and toner. Make sure you compare cartridge replacement costs of different laser printer options before you purchase a new unit.
Multifunction – For small business owners, selecting a printer that can multitask is key to saving you a lot of money and valuable time. Many laser printers come with scanner/copier features to make document managing quick and easy.
Trust MCS for All Your Brother Color Printer Needs in Ann Arbor!
We truly care about the Ann Arbor community and want to continue to build relationships with small businesses and non-profit organizations. We can help with all your printer supply, labeling, and printing needs, including on-location printer repair in Ann Arbor and the surrounding areas.
If you're purchasing a new laser printer or need advice about which printing solution is best for your home or business, we can help. Contact us today to discuss your needs!