Paper Products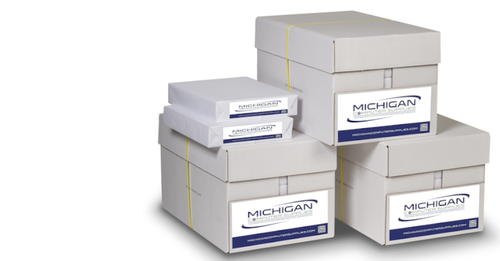 Are you making several trips to the store each month for your paper products?

Looking for one source to supply all of your paper products?

Out of space and need a storage solution for your hard to find paper products?
We are the answer!
Copy Paper
Specialty Paper
Engineering Rolls
Point of Sale Rolls
Labels
These are all available with FREE on demand delivery in the Ann Arbor Area. If your business uses an item that is not regularly stocked locally, we will keep a small stock on hand at all times for you so you are never in a panic over a 2-week lead time. You will never pay additional shipping charges and we are happy to deliver directly to any specific location in your building.
Are you a non-profit? MCS is willing to donate up to a case of copy paper each month to any non-profit in Ann Arbor. Find out more about our non-profit programs!
Contact us today to find out how we can be YOUR solution!