Nationwide Service with a Local Feel
Are you working with a big, national printer cartridge company and do you feel like a number?
Do you want more from the company you work with?
Who would you call if you had a print emergency?
Imagine this … It's Thursday morning and you've just completed the finishing touches on your presentation for a marketing event that evening. "It's finally ready to print!" you say. Fifteen seconds later, you see an error message and find your device is not only out of color toner, it's also jammed! Panic sets in and you wonder, "When was the last time this printer was serviced?" "How did I NOT notice that it needed a new printer cartridge?" and "How will I ever get this done in time?"
This scenario is all too common – copier/printer maintenance tends to be forgotten until it becomes an emergency.
Wouldn't it be…
Nice to work with a team you could depend on for your print supplies and service needs?
Great if that team's mission was to provide the very best value in printer supplies and service, custom labels, bar code and data collection products, paper and more?
Incredible if that team was nearby?
Awesome if you received valuable benefits along with your purchases?
Welcome to Michigan Computer Supplies!
Your Benefits as an MCS Customer – These benefits are available to all MCS customers, nationwide.
Michigan Computer Supplies offers FREE same or next day delivery on most OEM and compatible toner cartridges. We stock a wide variety of printer cartridges that can be hard to find locally. Our customers love our competitive pricing too!
Our customers love our on-demand delivery for their custom label stock. We store your inventory of blank or custom printed labels and provide what you need when you need it.
Both OEM and compatible toner cartridges can fail, so it's important to be sure that they are backed by a solid warranty. OEM toner has a 30-day manufacturer warranty from the purchase date. MCS customers who purchase compatible toner cartridges are always covered by our "no-questions asked" immediate replacement policy.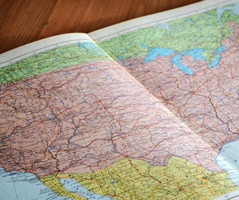 Additional Benefits as a LOCAL MCS Customer – These benefits are available to our customers in the Ann Arbor area.
Our local compatible toner customers enjoy FREE cleanings and routine maintenance as well. This means you will never have to struggle with nor pay for the installation of fusers, maintenance kits, transfer belts, or other consumable components in your machine. Find out more about the benefits of compatible toner cartridges.
Copy paper, specialty paper, engineering rolls, point of sale rolls, and labels are all available with FREE on demand delivery in the Ann Arbor Area. If your business uses an item that is not regularly stocked locally, we will keep a small stock on hand at all times for you so you are never in a panic over a 2-week lead time. You will never pay additional shipping charges and we are happy to deliver directly to any specific location in your building.
Paper Donation Program. Are you a non-profit? MCS donates copy paper to local non-profits who use our compatible toner cartridges or managed print services. A carton of paper costs between $35 and $40 and weighs 60 pounds. MCS will gladly deliver it where ever you like.
In addition to our paper donation program, MCS donates cash when your commercial business buys MCS brand toner. For every compatible toner cartridge purchased, MCS will donate $5 in your name to any of the non-profits listed above. Simply e-mail your selection and we will add it to your company profile.
Printer parts. If it turns out that you need a printer part, you can purchase it from us and install yourself or we may even install it for FREE! Do you purchase compatible toner cartridges from MCS? If so, your labor is FREE for toner-related problems.
E-Waste in Ann Arbor - MCS collects empty toner cartridges, obsolete computers, monitors, printers, and other office equipment from our customers FREE of charge.
Our customers love our on-demand delivery for their custom label stock. We store your inventory of blank or custom printed labels and provide what you need when you need it.
We truly care about the Ann Arbor community and want to continue to build relationships with small businesses and non-profit organizations. We can help with all your printer, labeling, and printing needs, including on-location printer repair in Ann Arbor and the surrounding areas.
Wouldn't it be awesome to be an MCS customer?
Don't miss out on these valuable benefits! Send us an email or call us today!