Shop Local for Printer Ink in Ann Arbor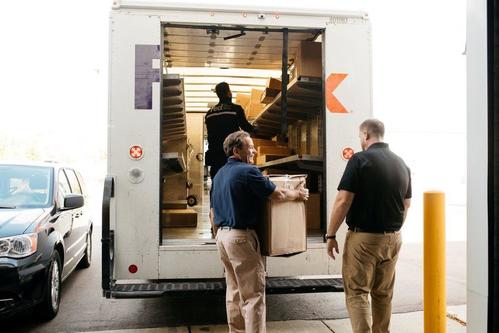 Are you looking for a new vendor for printer ink, printer maintenance, and printer repair?
Shopping at big box stores for your printer ink might mean you can buy in bulk, but have you ever been unhappy with the speed of your delivery, or the quality of customer service?
There are so many benefits to shopping local for printer ink including:
Fast and friendly delivery service
Talking to a real person instead of an answering service on the phone
Quick and easy scheduled printer maintenance
As a small local business ourselves, we know how important it is to help support small businesses in your local community, especially now in 2020 when so many businesses are having to rethink the way they operate.
At MCS, we're offering the service and products you've come to appreciate while taking extra steps to ensure the safety of everyone we work with, including our customers!
Schedule Your Printer Repairs with Ann Arbor-based Michigan Computer Supplies today!
If you own or manage a business that relies on multiple printers, you know how much of an expense your equipment, toner cartridges, and paper can be. You also know what a pain it is when you and your staff aren't able to print. It's almost as bad as being without the internet…Almost!
It is very important to take care of your investment and schedule service as soon as your printer shows signs of a problem. Kyle Miller, our resident printer expert, says, "In my opinion, it is good practice to have your laser printers serviced every year, even when nothing is wrong with them."
Don't rely on your printer manufacturer for help when you could instead have the quality, friendly service of a local company that truly cares about you and getting your business back up and running again.
We truly care about the Ann Arbor community and want to continue to build relationships with small businesses and non-profit organizations.
We have the ability to help you with all your computer, labeling, and printing needs, including on location printer repair service in Ann Arbor and the surrounding area.
Contact us today to discuss your needs and to schedule a checkup for your printer. We can also serve your toner needs. Check out a sample of our competitive prices!