How a Printer Repair Service Can Help with All Your Business Needs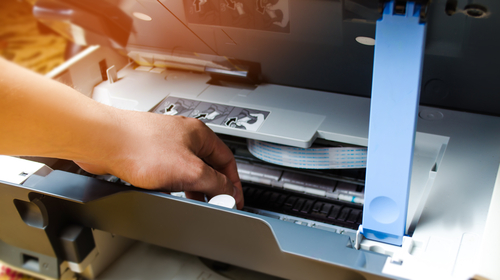 Do you feel like your printer is constantly out of commission?
Are your printing costs out of control?
Business printers require more care and maintenance than the average household printer. What's your protocol for when the office printer presents an error message?
When you work with a printer repair service provider in Ann Arbor, you won't have to worry about Googling how to repair your printer!
Why you should work with a professional printer repair service:
Solid processes and assessments put into place
Fixed assessment fee, no hidden costs or charge for services you weren't aware of!
Open and honest, we'll let you know if the repair is worth it or if it's time for a replacement
The risk of a malfunction is reduced when a professional does repairs
Tests based on reported errors, no wasting time
Save yourself from waiting on hold with your printer's manufacturer for help and work with a local printer repair service provider.
Work With MCS for Your Printer Repair Service Needs in Ann Arbor
Don't waste time on hold with manufacturers! You'll save yourself on future repairs when you work with a professional printer repair service in Ann Arbor. Don't stress about maintaining your office printer, contact us or call at (734 )213-5400 and we'll keep your printer in good shape!