What to Look for in a Printer Repair Company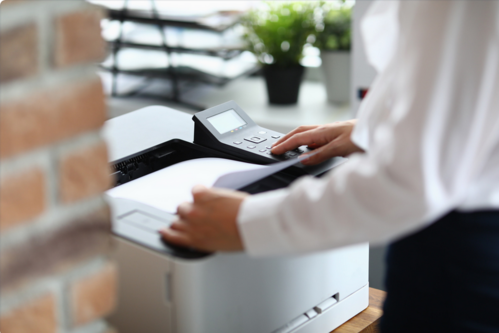 Are printer issues slowing down your office?
Do you get tired of dealing with paper jams or streaky prints day after day?
If you've troubleshooted to the best of your ability but still aren't able to fix annoying printer issues, it's time to call the pros. How can you be sure the printer repair company you're hiring is reputable and will fix the problem correctly the first time?
Make sure you ask your potential printer repair technician these questions:
How many years of experience does your technician have? A trusted technician with a few years of experience under his or her belt is the right person to solve your printer issues.
How much experience fixing your brand of printer does the technician have? In addition to years of experience, you want someone who is familiar with your brand of printer so they don't run into any unforeseen issues.
How thorough is the technician? When you call someone for help, you don't want them to leave the issue worse than when they arrived. Your technician should do a thorough maintenance routine when repairing your machine to ensure you don't have issues in the future.
How reliable is the company you're hiring? You want someone you can depend on to repair and maintain your printers so they work when you need them to. Do your research and find out how long the company has been in business so you can be sure you'll be able to reach them if you need them again.
Michigan Computer Supplies is the Right Choice for Printer Repair in Ann Arbor and the Surrounding Communities
You've trusted us for ink, toner, and computer supplies for years, but did you know we also do on-site printer repair in Ann Arbor and beyond? Our technicians are professional, reliable, and trained to tackle those pesky printer issues that can bring your office to a halt.
Never lose a day of work (or your sanity) again when you hire us for regular maintenance on your office printers. We'll come to your office, answer your questions, and make sure you're back up and running in no time at all.
To learn more, contact us today!