Grow Your Local Business with Printer Repair and Maintenance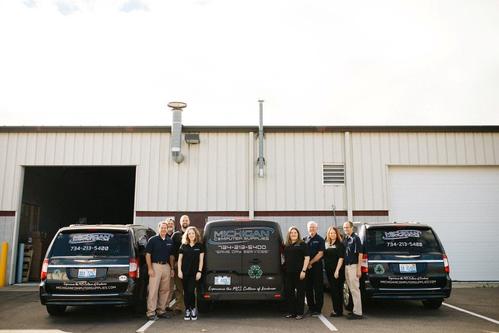 Are you working with a big printer cartridge company and you don't feel like your needs are being met?
Do you want to be more than just an account number to your supplier?
If you have a printing emergency, can you get it resolved quickly?
As a small business ourselves, we know how frustrating it can be when you need help and you can't rely on your supplier or vendor for quick results and great customer service.
Wouldn't it be…
Nice to work with a team you could depend on for your print supplies and service needs?
Great if that team's mission was to provide the very best value in printer supplies and service, custom labels, bar code and data collection products, paper and more?
Incredible if that team was nearby?
Awesome if you received valuable benefits along with your purchases?
Your Benefits as an MCS Customer – These benefits are available to all MCS customers, nationwide.
Michigan Computer Supplies offers FREE same or next day delivery on most OEM and compatible toner cartridges. We stock a wide variety of printer cartridges that can be hard to find locally. Our customers love our competitive pricing too!
Our customers love our on-demand delivery for their custom label stock. We store your inventory of blank or custom printed labels and provide what you need when you need it.
Both OEM and compatible toner cartridges can fail, so it's important to be sure that they are backed by a solid warranty. OEM toner has a 30-day manufacturer warranty from the purchase date. MCS customers who purchase compatible toner cartridges are always covered by our "no-questions asked" immediate replacement policy.
Don't take it from us – listen to one of our happy customers!
"We have purchased printer ink cartridges from MCS and I believe also copier toner. We have ordered color paper with them in the past. They donate white copy paper to us as a non-profit. The folks at Michigan Computer Supplies are remarkably easy to work with, super nice, and quick! They get back to me right away and deliver immediately it seems. And as a non-profit theater, they are very supportive. They are generous to all of us in the non-profit world. This is the ideal business model, as far as I'm concerned: really friendly people, great customer service and support of us little guys." - Suzi Peterson, Managing Director Ann Arbor Civic Theatre
MCS wants to help you grow your local business by streamlining your processes for printer ink maintenance and delivery, printer repair, and more!
We truly care about the Ann Arbor community and want to continue to build relationships with small businesses and non-profit organizations. We can help with all your printer, labeling, and printing needs, including on-location printer repair in Ann Arbor and the surrounding areas.
Wouldn't it be awesome to be an MCS customer?
Don't miss out on these valuable benefits! Send us an email or call us today!