Get Your Company on Track with Business and Printer Supplies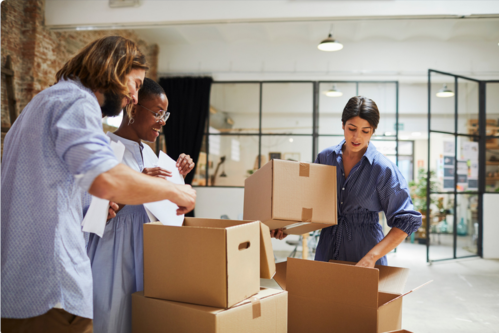 Are you a new business owner getting ready to open your first brick-and-mortar store?
Are you the owner of an established business but moving locations?
Make sure you have everything in place for a successful opening! It can be stressful and you'll probably leave at least one or two things off your list. Trying to manage everything alone can be frustrating, but what if you had another company helping you?
When you're checking items off your opening day punch list, we can help. We can help you navigate the supply chain by finding items outside of normal printer supplies such as:
Office supplies:
Copy paper
Manila folders
Post-it notes
Envelopes
Office equipment:
Laser printers
Label printers
Labels (rolls)
Ink and toner
If you're having a hard time finding these items, let us do it for you! We'll apply the same attention and care that we do with providing ink and toner. You can leave it to us while you get back to managing your business.
The Solution to All Your Business Needs
Helping Southeast Michigan businesses save time and money with their printing needs has been MCS' top priority for more than twenty years.
Our mission at MCS is to provide the very best value in printer supplies and service, custom labels, bar code and data collection products, paper, and more to the Ann Arbor business community and beyond. Your custom labels and hard to find supplies can even be stocked at our warehouse for on-demand delivery!
Give MCS a call and let's start your culture of kindness experience today! You'll be glad you did, and we can't wait to help you.