How MCS Can Be Your Ann Arbor Business Community Partner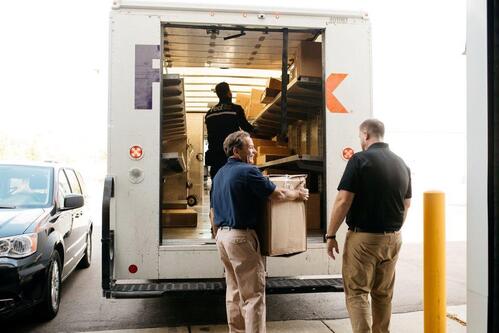 Are you tired of spending what feels like hours on hold with your printer manufacturer?
Do you wish you could avoid spending valuable time tracking down packages?
When you rely on a manufacturer to provide customer service and send ink and toner refills, you risk long wait times and poor customer service. If you've ever been frustrated about trying to track down a package or have felt like you were just a number on a spreadsheet, we know the feeling!
You deserve to be treated like the number one customer!
When you work with a local company for printer supplies in Ann Arbor, you'll get the customer service you deserve, along with fast and friendly printer repair. We'll also help you track down the parts and refills you need.
Here's why working with a small, local company is best:
Shopping local helps boost the economy of your community, and often provides you with better options for customer service, quick shipping and delivery, and better-quality product.
When you work with a local company, you'll talk to a real, live human being rather than an automated responder.
If you're having trouble tracking down an order, we'll be the ones sitting on hold with customer service so you can get back to work.
A Small Business with a Big Heart
MCS has worked hard to build relationships with many small businesses in the greater Ann Arbor community. We want to be more than just your printer repair company. We want to help you with all your business needs!
We spend professional development time each week networking and developing relationships with other small businesses in our community. Chances are we know and trust someone that may be able to help you with insurance, business banking, office renovation, party planning, marketing, and more.
Don't take it from us – hear from one of our long-term customers, Park West Gallery! We help them with art auctions on hundreds of cruise ships out of Miami. We also work closely with their IT help desk (often outside of standard business hours) in Michigan to make sure everything runs smoothly – we help them find computer parts, Apple device components, and laptops and desktop computers.
"I have worked with MCS for years. They have been our main provider for printers, ink cartridges, laptops, desktops (plus much more!). I will purchase through them before I will any other supplier because I know the needs of our company are highly regarded by Chris and his crew. I never have to worry about my order. They've got it covered! Plus, and most importantly, I know they will beat any price out there!" – Raquel Fournier
Experience the MCS Culture of Kindness Today!
Our mission at MCS is to provide the very best value in printer supplies and service, custom labels, bar code and data collection products, paper, and more to the Ann Arbor business community and beyond. Your custom labels and hard to find supplies can even be stocked at our warehouse for on-demand delivery!
Give MCS a call and let's start your culture of kindness experience today! You'll be glad you did, and we can't wait to help you!