Guide to Successful Professional Printing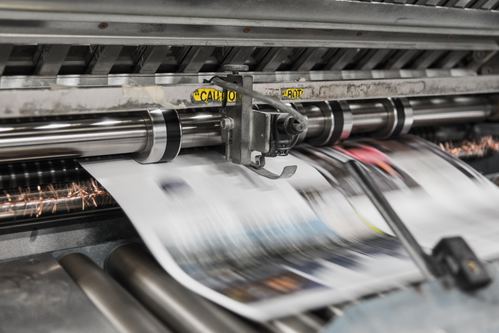 Does your business print materials for meetings, presentations, or proposals?
Do you rely on high-quality printing to set your business apart from the competition?
Printing for your business is important. You want to show that you put enough thought and care into how you present yourself and your company. After all, professional printing takes more than just a decent letterhead and well written copy.
How can your print materials and printer parts make you stand out from the crowd?
For graphic design, marketing, or other professional printing needs, consider an artist printer. Investing in an artist computer can save you money in the long run, and will ensure that the final printed version always matches the proofs you have in-house.
How to Choose the Right Printer and Printer Parts for Your Needs
Cost: Make sure to do your research on the total cost of your new printer. Prices can be high on large format printers, so make sure you know your full range of needs.
Software: Will you need additional graphic design software to run this printer? Make sure to factor that into your budget!
Quality: Dots per inch or DPI is a good indicator of the quality you can expect from your printer. Resolutions of 1000+ are ideal for graphic work.
Don't Forget the Paper!
The most beautiful graphics and letterhead can look unprofessional if the right paper isn't used during printing. MCS can supply your paper products such as:
Copy paper
Specialty paper
Engineering rolls
Point of Sale rolls
Labels
You can get your supplies FREE with on-demand delivery in Ann Arbor! If you work at a non-profit, MCS is willing to donate up to a case of copy paper each month to any non-profit in the Ann Arbor area. Find out more here!
MCS Has the Printer Parts and Supplies You Need to Make Your Business Successful!
We truly care about the Ann Arbor community and want to continue to build relationships with small businesses and non-profit organizations.
We can help with all your printer, labeling, and printing needs, including on-location printer repair in Ann Arbor and the surrounding areas.
Wouldn't it be awesome to be an MCS customer? Don't miss out on these valuable benefits! Send us an email or call us today!
"We have been using Michigan Computer Supplies to get our various blank labels for 2 years. They keep stock on hand for same day delivery so we never run into a problem. They also allow us to purchase small quantities at volume discounts so we don't have to give up space in our production room. Now they are stocking our custom ink for us so that we don't lose production time and never have to pay high overnight shipping fees. They are quick to respond, efficient, and always willing to go the extra mile for us." - Audrey Bowen