Printer Repair Made Easy: Simple Solutions to Common Printer Problems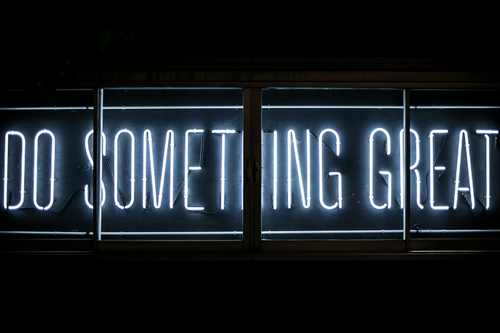 Today's the day! At 4pm, you're presenting a proposal to a prospective client that could have a huge positive impact on the future of your business. All you need to do is print the final proposal – yep, print the final…
"Ugh! What's wrong with this printer?" you exclaim, "I need to print this NOW!"
Sound like a problem you've faced at one time or another? It's never a convenient time for your printer or copier to go on the fritz! In that moment, three questions may come to mind:
Is there an easy fix?

Is same day printer repair even possible?

If I have to purchase a part, is installation included in the cost?
Three Common Printer Problems with an Easy Fix
Why wait for service only to find out that you could have fixed it yourself? When you have a problem with your printer, stop, take a deep breath, and check these 3 items:
Confirm that your printer is plugged in and ready to print. Check all your cables and/or wireless connections. Be sure that you have selected the correct printer from your computer and that the printer driver is installed.
Follow the instructions on your printer control panel. This may be as simple as "load paper" or may involve a few steps to unjam the paper. Many printers indicate the location of a paper jam and the steps to correct the problem. Also, be sure that the correct type of paper is being used for your printer and print job.
If print quality is an issue, check the toner/ink cartridge. If it's almost out of toner/ink, the fix may be as simple as replacing your toner cartridge.
My printer's not up and running! Now what?
Wouldn't it be great to receive a prompt reply to your email or phone call, rather than having to contact several places with the hope that someone will eventually respond? Some service providers may take several days to respond or to schedule your repair. You don't have that kind of time!
At MCS, we will follow up with you promptly, and we can troubleshoot by phone to help get your printer up and running. We also provide same day service whenever possible.
MCS Customers Save Money!
There are benefits to being an MCS customer! If it turns out that you need a printer part, you can purchase it from us and install yourself or we may even install it for FREE! Do you purchase compatible toner cartridges from MCS? If so, your labor is FREE for toner-related problems.
We truly care about the Ann Arbor community and want to continue to build relationships with small businesses and non-profit organizations. We can help with all your printer, labeling, and printing needs, including on-location printer repair in Ann Arbor and the surrounding areas.
Contact us today to discuss your needs and to schedule a checkup for your printer!
HP Printer Repair Ann Arbor

I don't remember where I purchased my printer. Should I contact the manufacturer for repairs?

MCS repairs Laser Printers! We are an HP Authorized Service Provider (ASP) and our technical staff services most makes and models of print devices. Find out more here!
Printer Repair Service Ann Arbor

I need some help troubleshooting. Can a technician troubleshoot by phone?

Yes! At MCS, our friendly technicians are happy to troubleshoot by phone to try to get your printer up and running! Find out more here!
Copier Repair Ann Arbor

Our copier is chewing up paper and no one in our office can print! Can a technician be here today?

If you own your copy machine or it is off-lease, please call us! We repair most copy machines on a next day basis. Find out more here!