Shop Local for OEM and Toner Cartridge Compatibles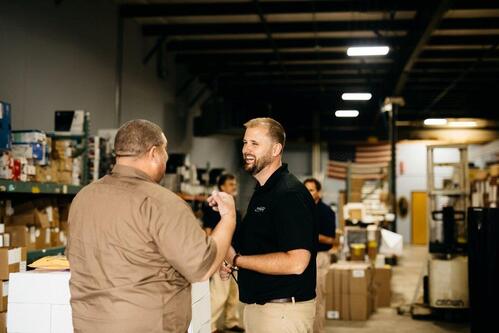 Are your printing costs out of control?
What are the benefits of using a compatible toner cartridge?
How do you know if your printer/copier can use a compatible toner cartridge?
You probably use your copier/printer for a variety of projects. The cost of replacing the brand-name/OEM (original equipment manufacturer) toner cartridge can add up. An option that many businesses should consider is compatible (recycled, remanufactured, or refurbished) toner cartridges.
This is a simple solution to skyrocketing printer/copier expenses.
Benefits of Compatible Toner Cartridges
Quality – When you purchase from reputable companies like MCS, the remanufactured cartridges are disassembled, cleaned, and tested with most parts replaced before filling the cartridge with new toner.
Cost – Purchasing compatible toner cartridges can save your business an average of 30-60% per cartridge compared to the OEM. Beware of companies that sell the cartridges for much less than street prices for compatibles. They often just drill a hole in the plastic shell and refill it with toner and insert a plug. These "Drill and Fill" companies give recycled cartridges a bad name.
Warranty – Both OEM and Compatible Toner Cartridges can fail so it's important to be sure that they are backed by a solid warranty. OEM toner has a 30-day manufacturer warranty from the purchase date. MCS customers who purchase Compatible Toner Cartridges are covered by our "no-questions asked" immediate replacement policy.
Environmentally Responsible - Choosing to purchase a compatible toner cartridge benefits the environment in many ways. Read our article on toner cartridge recycling in Ann Arbor to learn the positive impact you can have on the environment by recycling your e-waste.
Additional Benefits for MCS Customers
MCS customers enjoy free same day or next day delivery of toner cartridges.
Free e-waste Recycling – MCS collects empty toner cartridges, obsolete computers, monitors, printers, and other office equipment from our current customers FREE of charge! Not our customer? We're happy to pick up your e-waste for $100.
Our Guarantee
Our customers can rest assured knowing that Compatible Toner Cartridges purchased from MCS are backed by our "no questions asked" immediate replacement policy. To find out if there is a compatible toner cartridge available for your printer/copier send us an email or call. We're happy to help!
Need More Reasons to Choose a Local Printer Repair Company?
We can help you find products and machines that are in short supply right now with our Everyday Essentials program. Even if we have to resort to eBay, we'll do our best to find what you need. We'll assume the risk if something shows up and needs repairs or isn't the real deal.
MCS wants to help you grow your local business by streamlining your processes for printer ink maintenance and delivery, printer repair, and more!
We truly care about the Ann Arbor community and want to continue to build relationships with small businesses and non-profit organizations. We can help with all your printer, labeling, and printing needs, including on-location printer repair in Ann Arbor and the surrounding areas.
Wouldn't it be awesome to be an MCS customer?
Don't miss out on these valuable benefits! Send us an email or call us today to experience the MCS culture of kindness!