How to Know if Your Home Printer is Worth Repairing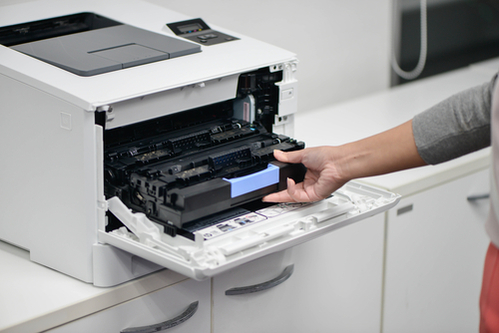 Do you have a home printer that never seems to work correctly?
Do you spend more time fixing paper jams and streaky ink than you do printing documents you need for work or school?
Now that we're all spending more time at home and our kitchens and dens have transitioned into home offices, you might be noticing that your home inkjet printer isn't as up to par as you thought it was.
How do you know if you should spend the time and money to hire a printer repair service, or if you should just replace your machine?
Consider:
Age of your printer: Find out when the model was released, not just the date you purchased it. If you've had your printer for five years, for example, but it was released a few years prior, the overall age could impact its expected lifetime and accessibility of parts.
Cost per page: If you're not using a managed print provider, you can find out the cost per page of your device by dividing the cost of a toner cartridge by the number of pages printed before needing to replace it. A newer model printer will often need a higher capacity toner cartridge, saving you money on overall printing spend. (If you're considering a managed print provider, read more here!)
Labor costs for repair: While some repairs can be done on site, others will require parts and a technician. When labor costs are involved, the bill for repair can quickly skyrocket. When deciding whether to repair or replace your printer, consider the total costs of replacement parts and labor.
Lifetime volume of the printer: When deciding to repair or replace, look at the lifetime volume. Printing a configuration page should allow you to see the lifetime volume, similar to considering the overall mileage on a car. Even a new printer can burn out quickly if it's been over-utilized!
We know repairs are sometimes the only choice for those of us working at home, and if you feel a replacement isn't the right choice, we can do a $25 printer assessment to determine what your next steps should be.
To read more about our printer repair service for businesses and business-class machines (including our hourly rate), please click here.
We truly care about the Ann Arbor community and want to continue to build relationships with small businesses and non-profit organizations. We have the ability to help you with all your computer, labeling, and printing needs, including on location printer repair service in Ann Arbor and the surrounding area.
Contact us today to discuss your needs and to schedule a checkup for your printer.