How to Print Great Photos from Your Smartphone or Tablet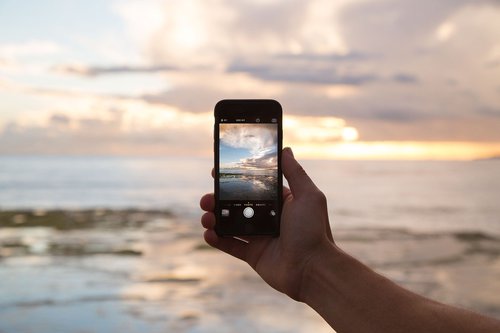 Did you know that almost three quarters of internet users will access the web via smartphones only by 2025, according to a study by the World Advertising Research Center?
You've probably already seen this in your everyday life – think of how much Googling, reading, and learning you do on your phone!
When is the last time you used a digital camera? Your phone is likely filled with photos of your last vacation, or pictures of your kids. When you want to print those photos and make sure they look as good as if they were taken by a professional, what do you do?
Very few handheld devices feature USB ports to connect to your printer, and virtually none come with printer software.
If you've got a wireless printer at home or in your office, you're in luck!
Airprint for Apple Products – Printing from an iPhone or iPad is enabled easily on a wide range of common at-home printers. You can print full quality photos direct from your device without any additional apps.
Use apps for non-Airprint printers – If your printer is wifi-enabled but doesn't support Airprint, you can download an app to link your phone and printer.
Cloud Print for Android Products – The Google Cloud Print app is easy to download and connects easily with a variety of common household printers. You can also print hard copies of any documents on your Google Drive for easy access! Download from the Google Play store to get started.
Tips for High Quality Photos
When printing from your smartphone, you want to make sure the photos are as high quality in print as they look on your screen!
Make sure you have glossy photo-quality paper to ensure your prints are ready for framing! One last tip – try the Kodak Mini photo printer! It connects via Bluetooth to your smartphone with an app for selecting the right size prints. You can also crop, or add frames and borders.
Keep Your Printer Photo Ready with Regular Printer Repair Service!
To make sure your printer is always ready for photos, schedule regular printer repair service to prevent paper jams, streaking, and other annoying printer problems.
MCS has been helping Southeast Michigan businesses save time and money with their printing needs for more than twenty years.
"The A2Y Chamber has been working with Michigan Computer Supply for several years now. They have fantastic service and they even donate a case of paper to our organization each month. Every non-profit is looking to save funds... With the help of Michigan Computer Supplies, the Chamber has been able to stretch valuable resources."
Our mission is to provide the very best value in printer supplies and service, custom labels, bar code and data collection products, paper, and more to the Ann Arbor business community and beyond. Find out more about how we can help your business by contacting us today at 734-213-5400!