The Benefits of Toner Cartridge Recycling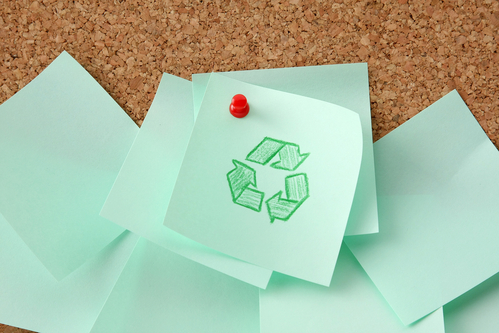 Do you go through a large amount of toner cartridges at your office every month?
Are you looking for a more eco-friendly, sustainable way to get rid of them?
Have you considered toner cartridge recycling?
Used toner cartridges can accumulate quickly, especially if your business prints a lot of marketing materials, meeting agendas, or inter-office memos. If you're struggling to find storage space for toner cartridges, large batch recycling is a great option for you!
E-waste is the mist rapidly growing segment of the municipal solid waste stream. Recycling e-waste benefits the environment by:
Conserving natural resources
Disposing of toxic chemicals properly
Protecting and supporting your community by reducing the amount of e-waste that's incinerated and placed in landfills, which can negatively impact air and water quality.
What's the Difference Between Cartridge Reuse and Recycling?
Many people use "reuse" and "recycle" interchangeably, but when it comes to sustainability, there are specific differences.
While recycling is a viable way to contribute to renewable resources, reuse actually requires less energy consumption and helps keep materials from landfills. The best solution for a robust economy is a combination of recycling and reuse that can help collect and dispose of waste in a way that doesn't impact already overburdened landfills!
For toner cartridges specifically, you can use the "reuse and recycle" method by using remanufactured cartridges.
Make sure you take into account that while there's no distinction in print quality based on manufacturing type (compatible vs. remanufactured vs. original equipment manufacturer (OEM), there are differences across various brands and manufacturers owing to the manufacturing conditions as well as the post-manufacturing evaluation process.
Compatible toner is built from scratch to fit into your printer just like the OEM product would. Compatibles are usually made with single use plastics, so keep in mind that while they're usually the cheaper option, they're terrible for the environment.
Remanufactured cartridges use existing cartridges that have been made by OEM manufacturers (HP, Brother, Canon, etc.) and the guts are replaced – things like springs and rollers in the cartridge. The cartridges are also inspected for quality and refilled with ink or toner.
Changing your purchasing process to incorporate remanufactured toner while also recycling old toner cartridges will ensure you're doing your part to reduce your carbon footprint.
Wouldn't it be great to have someone pick up your e-waste for FREE? You could reduce your environmental footprint and save money!
Recycling your toner cartridges, obsolete computers, monitors, printers, and other office equipment makes a positive impact the environment.
If you are an MCS customer, we can help your company go green and save you money through our products and services, including FREE e-waste disposal. For those businesses that don't already partner with us, we're happy to pick up cartridges and other e-waste for $100. Being kind to the environment is part of our Culture of Kindness. We are all in this together.
Learning more is as easy as calling us at 734-213-5400 or sending us an email. See how we can help with toner cartridge recycling for your Ann Arbor business today!