Why You Should Schedule Regular Cleanings for Your Printer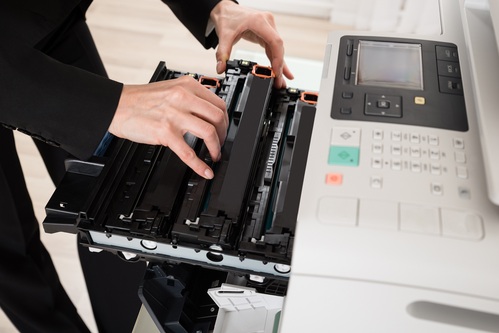 Have you noticed streaky prints from your Brother color printer?
Are your documents or photos not coming out as crisp and sharp as you'd like?
Is your printer generally starting to have issues and print poorly?
These are all signs that you're overdue for a printer cleaning. You could try to do it yourself, but printer cleaning can be messy and complicated if you don't know what you're doing.
Wouldn't it be nice to have a regular scheduled cleaning on the books for your office printer? With a managed print service, you can schedule regular cleanings and repairs and have peace of mind knowing your machine is always going to perform well.
Like a car, your printer requires constant maintenance for it to run smoothly. Especially if you're churning out hundreds of papers each week, you need to protect your efficiency!
Some benefits of having regular maintenance done on your Brother color printer are:
Boost your printer's efficiency
Always have clean, professional-looking printouts
Limit the risk of printer/copier breakdown in between maintenance
Help your machines last longer
Schedule Maintenance for Your Brother Color Printer with MCS today!
If you own or manage a business that relies on multiple printers, you know how much of an expense your equipment, toner cartridges, and paper can be. You also know what a pain it is when you and your staff aren't able to print.
"It's important to take care of your investment and schedule service as soon as your printer shows signs of a problem," Kyle Miller, our resident printer expert, says, "in my opinion, it is good practice to have your laser printers serviced every year, even when nothing is wrong with them."
Don't rely on your printer manufacturer for help when you could instead have the quality, friendly service of a local company that truly cares about you and getting your business back up and running again.
We truly care about the Ann Arbor community and want to continue to build relationships with small businesses and non-profit organizations.
Contact us today to discuss your needs and to schedule a checkup for your printer!