Promote Your Ann Arbor Business with Custom Adhesive Labels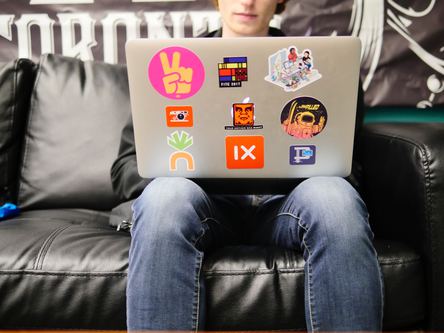 Do you want to boost your marketing campaign?

Are you eager to tap into a new audience?

Want to generate excitement for your brand?
"We are getting the word out there," you say, "but we're still not "known." "People don't seek us out as a brand. Our sales are lagging on our other great products."
Wouldn't it be great to attract a new audience to your brand? Imagine having a brand that people think "I like this product and company! I wonder what else they offer?"
Custom adhesive labels and stickers allow you to design a label to meet the needs of YOUR business, including both individual products and branded marketing materials. Adhesive custom labels can be applied to a variety of media, including boxes, jars, and bags. They may be blank or pre-printed. If the content of your product varies, blank custom labels may be a better choice. A food package label may need to be modified more often if there are ingredient substitutions. If your contents rarely change, it might be best to have them pre-printed, like a hand salve that's always composed of specific ingredients.
As described above, product labeling is one of the primary functions of custom adhesive labels. Why not use them to promote your brand? Consider expanding your audience with custom adhesive labels!
3 ideas to boost your business!
Customer referrals are always welcome. Why not take this a step further and give your customers a way to SHOW your brand with items they can use daily? People love useful stuff, and custom adhesive labels and stickers can travel! Check out these three ideas to boost your brand:
Laptop Stickers – Laptops are everywhere! A creative design will get your brand noticed everywhere laptops travel. Take this a step further and develop a new sticker every quarter, making them collectible! What a great way to develop a brand community!
Calendar Stickers – These are great as giveaways to customers to keep your brand and contact information in view. Share these with your customers, employees, and friends!
Business Card Stickers – You can stick these on products, correspondence, and samples. They're a great addition to any trade show booth!
Think your business could use a boost by tapping into a new audience? Experience our friendly and convenient service and grow your business with custom adhesive labels from MCS.
Our customers love on-demand delivery for their custom product labels. We store your label inventory and provide what you need when you need it! Here is what one of our customers has to say about their experience:
"We have been using Michigan Computer Supplies to get our various blank labels for 2 years. They keep stock on hand for same day delivery so we never run into a problem. They also allow us to purchase small quantities at volume discounts so we don't have to give up space in our production room. Now they are stocking our custom ink for us so that we don't lose production time and never have to pay high overnight shipping fees. They are quick to respond, efficient, and always willing to go the extra mile for us." Audrey Bowen
Send us an email or give us a call today!