Reasons You Should Hire Printer Repair Professionals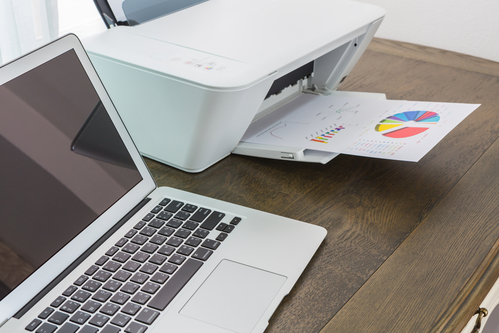 Does your business rely heavily on printed paper copies?
Is it a catastrophe when your printer breaks?
It's both time consuming and ineffective to try and fix a professional printer by yourself, if it's not a normal part of your job. It's understandable if you don't want to spend the money to get it fixed, but here are a few reasons why that is the more effective option:
Cost effective. It may cost you more money up front to hire professional printer repair than it would to try repairing it yourself, but it's more cost effective in the long run. By choosing a professional repair, the printer will stay in optimum condition for much longer, meaning that you wouldn't have to spend extra money trying to fix it repeatedly.
Time saving. Professional printer repairmen know what they're doing and can get it done in a timely manner; no need to take time from your own job to try to both diagnose AND fix the problem.
Precise, reliable service. Like people, different printers are built differently, and therefore need their own specific care techniques. Professional printer repairmen are well-versed in the needs of different printers, so you can be sure that the problem will be fixed long-term.
Hire Printer Repair in Ann Arbor
If you need your company printer fixed, call Michigan Computer Supplies at (734) 213-5400 or contact us for printer repair in Ann Arbor. Our printer technicians provide friendly, professional care, and will have your printer up and running in no time!