How a Printer Maintenance Plan Can Save You Time and Money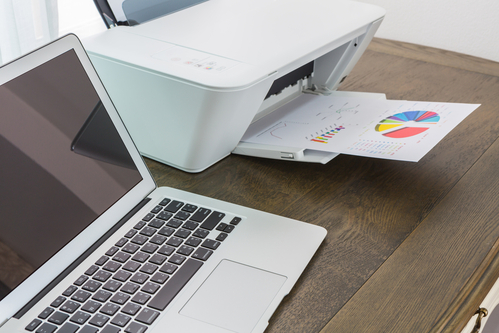 How often during a busy workday do you think about your printer?
Between meetings, multiple tasks, phone calls, and emails, you likely use your printer often, but you may not think about it until it stops working.
There are a few ways people deal with printer issues:
Wait until an issue arises and then call a professional
Keep track of when you need to schedule service
Set up a routine printer maintenance plan
Out of the three, the best plan is to pre-schedule maintenance with a knowledgeable technician who can stop problems before they happen.
Printer problems can be frustrating! Did you know regular printer maintenance can prolong the life of your printer? Regular maintenance is the best way to save money on equipment costs and will help ensure your print quality stays consistent.
With regular maintenance, you will reduce the amount of printer repair calls you need to make. As your equipment gets older, you will likely have to make more service calls, and the larger the repairs will become. Over time these costs will add up.
Like a car, your printer requires constant maintenance for it to run smoothly. Especially if you're churning out hundreds of papers each week, you need to protect your efficiency!
Schedule Maintenance for Your Brother Color Printer with MCS today!
If you own or manage a business that relies on multiple printers, you know how much of an expense your equipment, toner cartridges, and paper can be. You also know what a pain it is when you and your staff can't print.
"It's important to take care of your investment and schedule service as soon as your printer shows signs of a problem," Kyle Miller, our resident printer expert, says, "in my opinion, it is good practice to have your laser printers serviced every year, even when nothing is wrong with them."
Don't rely on your printer manufacturer for help when you could instead have the quality, friendly service of a local company that truly cares about you and getting your business back up and running again.
We truly care about the Ann Arbor community and want to continue to build relationships with small businesses and non-profit organizations.
Contact us today to discuss your needs and to schedule a checkup for your printer!