Grow Your Small Business by Partnering with Local Services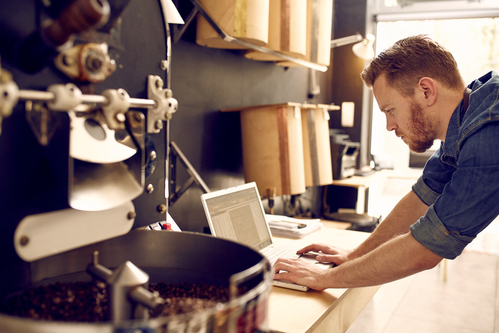 Do you own a small business in Ann Arbor?
Are you an entrepreneur, or work out of your home due to COVID?
Small businesses have taken a hit in the last year, but 2021 could be your best year yet! If you're looking for a way to make your processes more efficient or to network with other small businesses, consider partnering with local, family-owned businesses for your everyday needs!
Michigan Computer Supplies is a family-owned, small business, so we understand how hard the last year has been. We also know how important it is to develop relationships in the community to make sure we're supporting other companies like ours!
Have you considered switching your printer repair service from a big brand store to a local company like MCS?
Think about how easy it would be to rely on a local business to deliver toner, ink cartridges, and custom labels right to your door instead of having to wait for pricey deliveries! What about printer repair? If something goes wrong, you don't have time to lose.
We can help!
Fast and Friendly Printer Repair Service in Ann Arbor and the Surrounding Communities
Not only do we offer the friendliest printer repair service in Ann Arbor, but we practically make it a "no-brainer," because when you purchase compatible toner cartridges from MCS, your labor is FREE for toner-related problems.
Thankfully, printers are typically very low maintenance. You'll usually just need to replace the consumables, such as toner, fusers, and drums. Occasionally, you may also need to replace parts such as rollers and drive gears (which pick up blank paper and deliver the printed paper into the tray).
We truly care about the Ann Arbor community and want to continue to build relationships with small businesses and non-profit organizations. We have the ability to help you with all your computer, labeling, and printing needs, including on location printer repair service in Ann Arbor and the surrounding area.
Contact us today to discuss your needs and to schedule a checkup for your printer. We can also serve your toner needs. Check out a sample of our competitive prices!