Add Printer Repair to Your Monthly Maintenance Checklist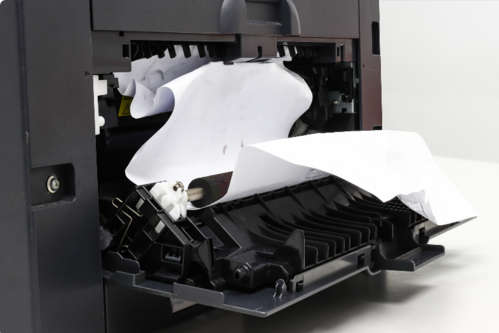 Are you dealing with persistent error messages from your printer?
Do you feel like your printer is running slow?
Scheduling monthly maintenance on your business printer can help prevent future problems and performance errors!
If you own or manage a business that relies on printing, you know how much of an expense your equipment, toner cartridges, and paper can be. You also know how frustrating it can be when the equipment doesn't work!
Scheduling monthly maintenance with a printer repair service company should be added to your monthly maintenance checklist!
The Benefits of Scheduling Monthly Maintenance with MCS:
Save yourself the expensive cost of repairs or replacement
Save company time knowing your machines are working properly
No unexpected errors mean no interruptions in production
Pricing is good or better than the big box and online stores
Products are guaranteed and offer free replacement if there's ever a problem
Schedule Monthly Maintenance with a Printer Repair Service in Ann Arbor
Working in an office, it's always good to plan, so why not keep up with your office equipment? When you plan your printer's monthly maintenance with a printer repair service in Ann Arbor, you don't have to stress about going into the office with malfunctioning equipment. Contact or call us today at (734)213-5400 so you can schedule your routine printer maintenance.