Choosing the Right High Production Printer for Your Business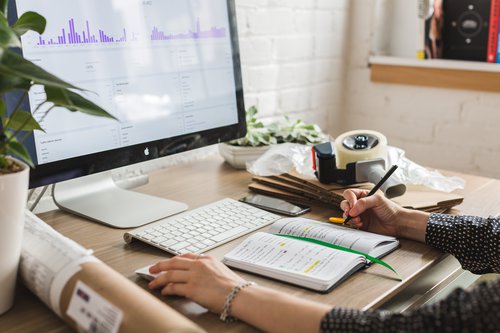 Does your business rely on print materials for every day operations?
Do you have a printer that can produce high resolution graphics, professional marketing materials, proposals, and more?
Here's what you need to know before you consider purchasing a high production printer:
What's the difference between a high production printer and a normal printer?
A production printer is a high-volume professional printing machine. This printer provides professional-quality color prints and high resolution graphics.
How do I know if I need a high production printer?
Consider these questions before you make an investment:
How often does your company print each month?
Are you printing for internal needs, or for external clients and marketing purposes?
What types of materials are you printing? Reports, brochures, catalogs, newsletters, or large format docs?
Will buying this printer be more cost-effective than outsourcing your printing needs?
Choosing the perfect printer for your business depends on your needs! Make sure you have a clear understanding of your printing requirements before you buy.
You should also know about the different features available on different models of production printers so you can choose the best model to suit your needs. Some key features to look for are:
Print speed
Paper capacity
Graphics: Are you printing high quality images?
Ink and toner: Figuring out how many pages you can expect to get out of your ink or toner cartridge can save you a lot of money in the long run.
Printer cost: The total cost will vary depending on the specific features of the model you choose.
Keep Your Printer Running Efficiently with Regular Printer Repair Service in Ann Arbor!
If you invest in a high production printer, or decide to go with a less expensive model for your office, you still need it to run efficiently and keep up with the demand in your workplace or home. Regular printer repair service by our techs in Ann Arbor is the best way to make sure you're saving money and valuable time!
Not only do we offer the friendliest printer repair service in Ann Arbor, but we practically make it a "no-brainer," because when you purchase compatible toner cartridges from MCS, your labor is FREE for toner-related problems.
We truly care about the Ann Arbor community and want to continue to build relationships with small businesses and non-profit organizations.
We have the ability to help you with all your computer, labeling, and printing needs, including on location printer repair service in Ann Arbor and the surrounding area. Contact us today to discuss your needs and to schedule a checkup for your printer. We can also serve your toner needs. Check out a sample of our competitive prices!