Get the Best Value for Your Money with Compatible Toner Cartridges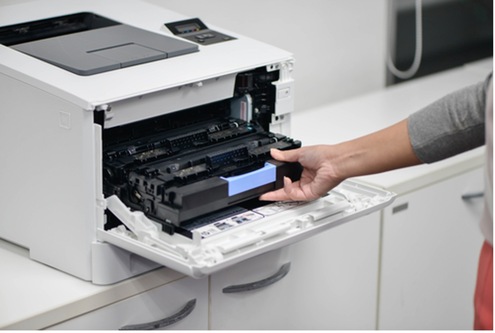 Are you sure you're getting the best value for your money when buying printer cartridges?
Most American consumers spend more money on replacement ink and toner than they do on their printer in the first place. If you avoid these common mistakes when buying, you could save a lot of money (and headaches):
Don't ignore the printer model or cartridge numbers! Every cartridge has a unique model number. Knowing what type of replacement ink you need is important, so make sure you check the printer model number when ordering to ensure your ink is compatible.
Be careful when buying remanufactured printer cartridges: If you're considering compatibles, make sure you buy the cartridges from a well-known source. Avoid anonymous sellers and companies that don't offer guarantees on their products. We stand behind our compatibles 100% no matter how long it's been since you purchased them from us.
Don't overlook low-cost compatible cartridges and toners: Many consumers are surprised when manufacturers warn to only use OEM (original equipment manufacturers) cartridges. Compatible ink and more generic ink cartridges are made by a third party and are made to work with various printer models. They're also sold at a lower price but can work just as well and produce high quality prints like OEM cartridges can.
Buy Printer Supplies You Can Trust from Ann Arbor-Based Michigan Computer Supplies!
Mistakes when buying cartridges can cost you both time and money. If you're running a small business, not being able to get printer supplies when you need them can disrupt your workflow.
We offer FREE same or next day delivery on most OEM and compatible toner cartridges. We stock a wide variety of toner cartridges that can be hard to find locally. We also carry name brand toner like HP, Lexmark, and Brother to name a few. Most OEM cartridges are guaranteed by their manufacturers for 30 days from the date of purchase.
Our Premium Compatibles offer on average a 30% savings from OEM prices and the Standard Compatibles can offer as much as a 60% savings. Our compatible toner cartridges come with a 100% satisfaction guarantee with no questions asked for the entire life each cartridge.
Our local compatible toner customers enjoy FREE cleanings and routine maintenance as well. This means you will never have to struggle with nor pay for the installation of fusers, maintenance kits, transfer belts, or other consumable components in your machine. Find out more about the benefits of compatible toner cartridges. Contact us today! We're happy to help!