How to Trust Online Sellers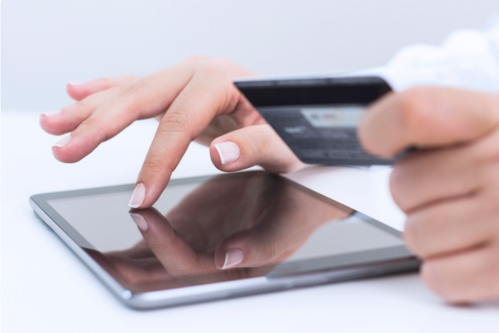 Let's face it – trying to buy anything online these days can be daunting! Not only do you have to worry about high shipping prices and delayed shipping times, but learning who is reputable and who isn't can be a pain, especially if you've been fooled before.
You can buy such a wide variety of items online that almost no business owners are relying on brick-and-mortar stores to get inventory from.
However, buying from big box stores or unknown online sellers (even on Amazon) can be a risk!
How can you be sure you're getting what you're paying for?
Make sure you run through this checklist before clicking "check out":
According to the American Bar Association's Business Law Section, search for the online seller on the Better Business Bureau (www.bbbonline.org) which rates certain companies and includes a tally of the types of complaints it has received against the company.
Look for ratings from individual sellers. If you're buying on eBay or Etsy, for example, this is likely a person-to-person transaction rather than a business entity. Read through feedback other customers have left and use your best judgment.
Look for authorized sellers by the manufacturer. You may get a better warranty service if you buy from an authorized seller. Contact the manufacturer of the product you're interested in before buying from another company or website.
Let Michigan Computer Supplies do the work for you! MCS's Everyday Essentials program is a great option if you're not sure where to start shopping, or aren't sure who you can trust. We have verified distributors and vendors that we trust, and we can do the buying for you. Even more, if we have to use eBay, we'll assume the risk and perform tests on any machines or products we buy so you don't have to.
How Can MCS Help Your Company?
We can help you find products and machines that are in short supply right now. Even if we have to resort to eBay, we'll do our best to find what you need and we'll assume the risk if something shows up and needs repairs, or isn't the real deal.
Our mission at MCS is to provide the very best value in printer supplies and service, custom labels, bar code and data collection products, paper, and more to the Ann Arbor business community and beyond. Your custom labels and hard to find supplies can even be stocked at our warehouse for on-demand delivery!
Give MCS a call and let's start your culture of kindness experience today! You'll be glad you did and we can't wait to help you!