Everyday Essentials with Michigan Computer Supplies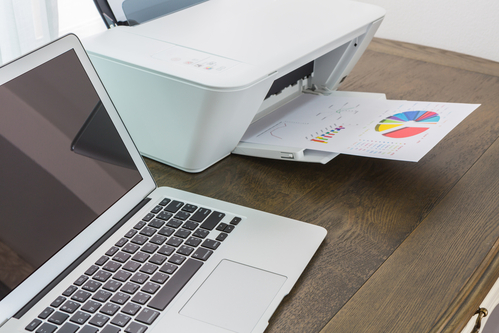 Are you having a hard time finding supplies you need to keep your business running?
Do you notice that items you order online are taking longer than usual?
All across the country, businesses are seeing delays due to the supply chain. As a business owner, this can be really frustrating, especially when you rely on regular shipments of printer supplies, miscellaneous office supplies, PPE, and other essentials to keep your business running smoothly!
At MCS, we can relate. A huge part of our business is buying ink and toner, copy paper, and replacement parts for our regular customers.
We've also been dealing with supply chain shortages, but luckily with access to some vendors and distributors, we've been able to help our customers find hard-to-find products to keep them going.
How Can MCS Help Your Company with Printer Supplies and More?
We can help you find products and machines that are in short supply right now with our Everyday Essentials program. Even if we have to resort to eBay, we'll do our best to find what you need and we'll assume the risk if something shows up and needs repairs, or isn't the real deal.
Here's what we can help you find: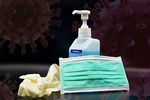 PPE (Personal Protective Equipment):

Disposable face masks
Nitrile gloves
Hand sanitizer
Disinfecting wipes
Face shields (with or without foam)
UV Disinfecting Wand
Temperature kiosk base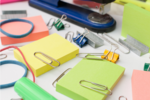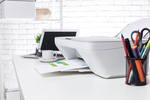 If you're having a hard time finding these items, let us do it for you! We'll apply the same attention and care to finding items for you that we do with providing ink and toner. You can leave it to us while you get back to managing your business.
MCS – The Solution to All Your Business Needs
Helping Southeast Michigan businesses save time and money with their printing needs has been MCS' top priority for more than twenty years.
Here's what our customers tell us about their experience:
Their pricing is as good or better than big box and online stores
The quality and caliber of service far exceeds that of any name brand supplier
They are very responsive to our needs, and timely in their responsiveness
They help us directly or indirectly save time, energy, effort and money
Their delivery promises are just that - promises - and we can count on them to keep them
They will even help us to resolve our no print and printing issues
They guarantee their products and offer free replacement if there is ever a problem
Our mission at MCS is to provide the very best value in printer supplies and service, custom labels, bar code and data collection products, paper, and more to the Ann Arbor business community and beyond. Your custom labels and hard to find supplies can even be stocked at our warehouse for on-demand delivery!
Give MCS a call and let's start your culture of kindness experience today! You'll be glad you did and we can't wait to help you!