When is it Time to Replace Your Inkjet Printer?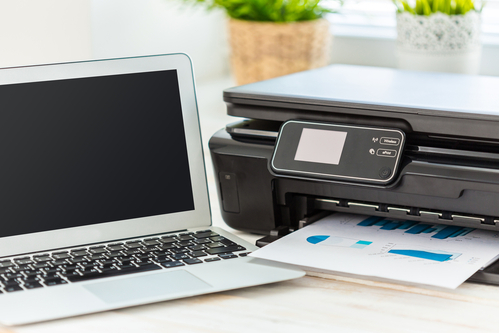 Does your printer no longer serve your needs?
Is the print quality poor? Is the technology that drives your printer obsolete?
There are a variety of factors you should consider before you replace your Inkjet printer.
It's wise to evaluate your options to ensure you're making the right decision for you and your business. These are a few of the factors you should consider:
Age of your printer: Is your printer still under warranty? What's your printer's expected lifespan?
Cost per page: Are you using an old model printer? If so, what's the cost per page?
Accessibility of printer parts: How expensive are replacement parts?
Labor costs for repair: After you factor in the costs for replacement parts and service, is it cheaper than buying a new printer?
Obsolete technology: Many companies continually improve their printers with better features. Could you benefit?
Poor quality printing: If you're consistently getting poor quality prints, you may want to consider a replacement.
Printer no longer meets your needs: If your printer is unable to keep up with your needs, it may be time to upgrade.
Diagnose Your Inkjet Printer at Michigan Computer Supplies
One of our technicians will diagnose your issue and provide you with an estimated cost of repair. If the printer is not worth the cost of repair, we'll let you know so you don't waste your money. If we think buying a new printer is the best option for you, we'll let you know about that, too.
We can make recommendations about how to go forward and what printer is best for your needs.
To read more about our Inkjet printer repair for businesses (including our hourly rate), please click here.
MCS – The Solution to Your Inkjet Printer and Business Needs in Ann Arbor!
Helping Southeast Michigan businesses save time and money with their printing needs has been MCS' top priority for more than twenty years. We have the ability to help you with all your computer, labeling, and printing needs, including on location Inkjet printer repair in Ann Arbor and the surrounding area.
Contact us today to discuss your needs and to schedule a checkup for your printer.