Thermal Barcode Labels in Ann Arbor
Is your business prepared for success?

Do the words "accounting," "inventory," and "accounts payable" make you shudder?

Do you ever think "there must be a better way to manage my inventory"?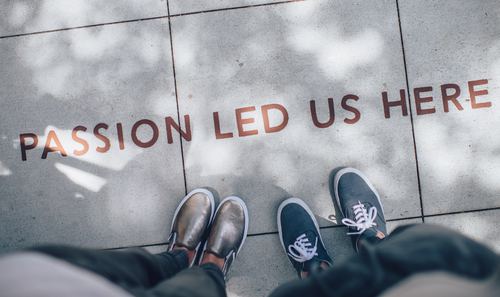 You're in business because you excel at what you do. The management function of your business may or may not be your "gig," but we all know it must be done. If you're a locally owned business, this work most likely falls on your shoulders.
A Tale of Success
Your first sale is still vivid in your memory! Since then, you've added a customer here and a customer there, with the hope that you'll be successful enough to move your business out of your basement and into a "real" office space. Ah, success, that'll be a great day! One day it happens… Success sweeps you off your feet…. You're floating in a cloud not able to see where you've been or the road ahead. Chaos ensues and success turns to stress!
Keys to Success
When it comes to inventory management, chaos can show up anywhere in the process, including in purchasing, production, and sales. Here are some examples of how thermal barcode labels and scanner can be the keys to your success:
Company X manufactures "Product A"
Raw materials: Components B1, B2, and B3
Purchasing
Raw materials must be in stock to begin production. Components B1, B2 and B3 are ordered.
Components B1, B2, and B3 are received.

Critical point - The thermal barcode on each component is scanned and entered into inventory. This action will debit inventory and credit accounts payable.
Key to success - Thermal barcode scanners are used to quickly and accurately record the materials received; Inventory and accounts payable are updated; and the road to chaos averted!

An invoice is received for Component B1.

Critical point - The invoice is matched to receiving data and paid. The accounts payable account is debited and cash is credited.
Key to success - Since the thermal barcode on each component was scanned when received (in step 2), the system is up to date, averting the chaos of unpaid bills!
Production
Company X manufactures 100 units of Product A.

Critical point - Components B1, B2, and B3 are removed from inventory and 100 units of finished product entered into inventory.
Key to success - Thermal barcode labels for components B1, B2, and B3 are scanned when placed in production and the system removes them from inventory. Low quantities of raw materials inventory trigger the purchase of raw materials, components B1, B2, B3.
Key to success - Each completed unit of Product A is affixed with a thermal barcode and scanned to place it in inventory. We know exactly how many units of finished product we have in inventory!
Sales
Customer purchases 75 units of Product A.

Critical point - 75 units of Product A are removed from inventory and revenue is recorded.
Critical point - There are now only 25 units of Product A in inventory, which triggers the production of more Product A.
Key to success - Up to date inventory allows us to quickly and accurately communicate to the customer that we can immediately fill their order, resulting in revenue earned!
Key to success - The thermal barcode on each unit sold to the customer is scanned, inventory updated, and revenue recorded.
Are you ready for success?
If you are, that's great! Let's keep your custom thermal barcode labels in stock! Not sure you're ready? Don't panic. Learn the basics about thermal barcodes labels and be prepared when success arrives!
Custom Thermal Barcode Labels in Ann Arbor
What is a barcode?
Products are assigned a unique number. This number is translated into a scan-able code. Barcodes may be 1D, organized horizontally, or 2D, organized horizontally and vertically. 2D barcodes, being multidimensional, can hold a much higher quantity of data.
How do I print and scan barcodes?
Both types of labels will come on a roll. To print your own - you will need a printer and barcode label design software. Barcode labels may be printed on a laser, inkjet, or dot matrix printer, but a thermal printer is designed to produce a high-quality image for labeling needs. 1D barcodes may be scanned with a laser scanner, but a 2D barcode requires an imaging scanner.
What is a thermal barcode label?
There are two types of thermal barcode labels, direct thermal and thermal transfer. The difference is in the type of printer and the type of label they're printed on.
Direct Thermal - No ink is used to produce the image. An image is burned into a heat sensitive layer of the paper. This type of label will fade over time (1 year) and is not recommended for use in high temperatures or when there is exposure to sunlight.
Thermal Transfer - A heated ribbon is used to print onto a label. The image produced is long-lasting and durable.
Increase your bottom line with inventory management and thermal barcode labels!
Choose to excel at both what you do and your inventory management. When thermal barcode labels are used as a part of inventory management, a scanner quickly and accurately records materials received, components moved to production, and units sold. Your system is up to date, permitting you to pay bills on time, have an efficient manufacturing process, and quickly and accurately respond to customers and earn revenue! Someday you'll share your tale of success. Will it be this one? "One day it happened…. Success arrived! I welcomed it with both feet on the ground, a clear view of the past, and prepared for the future!"
Not sure which type of custom thermal barcode and scanner would be best for your business? Send us an email or call us today!