The Unassuming Compatible Toner Cartridge: A New Perspective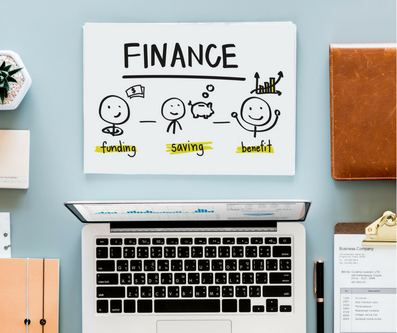 Are your printing costs out of control?

What are the benefits of using a compatible toner cartridge?

How do you know if your printer/copier can use a compatible toner cartridge?
You probably use your copier/printer for a variety of projects. The cost of replacing the brand-name/OEM (original equipment manufacturer) toner cartridge can add up. An option that many businesses should consider is compatible (recycled, remanufactured, or refurbished) toner cartridges. This is a simple solution to skyrocketing printer/copier expenses.
My Tire Needs Air!
Why not consider going green by replacing your OEM toner cartridge with a compatible toner cartridge? "I don't know," you exclaim, "it's not new." Here's something to ponder: do you purchase a new tire for your car every time the air pressure is low? "That would be silly," you say. Where along the way did we get into the mindset that we have to purchase a new toner cartridge every time ours is empty? Why do we toss the old one in the garbage? Why does the replacement need to be new?
Benefits of Compatible Toner Cartridges
Quality – When you purchase from reputable companies like MCS, the remanufactured cartridges are disassembled, cleaned, and tested with most parts replaced before filling the cartridge with new toner.
Cost – Purchasing compatible toner cartridges can save your business an average of 30-60% per cartridge compared to the OEM. Beware of companies that sell the cartridges for much less than street prices for compatibles. They often just drill a hole in the plastic shell and refill it with toner and insert a plug. These "Drill and Fill" companies give recycled cartridges a bad name.
Warranty – Both OEM and Compatible Toner Cartridges can fail so it's important to be sure that they are backed by a solid warranty. OEM toner has a 30-day manufacturer warranty from the purchase date. MCS customers who purchase Compatible Toner Cartridges are covered by our "no-questions asked" immediate replacement policy.
Environmentally Responsible - Choosing to purchase a compatible toner cartridge benefits the environment in many ways. Read our article on toner cartridge recycling in Ann Arbor to learn the positive impact you can have on the environment by recycling your e-waste.
Additional Benefits for MCS Customers
MCS customers enjoy free same day or next day delivery of toner cartridges.
Free e-waste Recycling – MCS collects empty toner cartridges, obsolete computers, monitors, printers, and other office equipment from our current customers FREE of charge! Not our customer? We're happy to pick up your e-waste for $100.
Compatible Toner Cartridge Brands Available at MCS
Our Compatible Brands deliver a dependable, highly quality product that we stand behind:
Trend – Trend toner cartridges are offered as our standard compatibles and often provide the very best value in the products we sell. Our customers enjoy up to a 50% savings from OEM toner prices when using Trend compatible toner cartridges while still getting the same number of prints they would expect from an OEM cartridge. MCS has these cartridges on hand at all times to ensure FREE same day delivery to businesses in the Ann Arbor area and FREE next day delivery anywhere in the continental US. Along with having a lesser impact on the environment, most Trend cartridges are also made in the USA and distributed locally.
MSE – MCS is now offering MSE toner as a line of Premium Compatible Toner cartridges. While our Premium Compatible Cartridges may cost more than the standard compatibles, customers still enjoy an average of 30% off of OEM prices. These cartridges are great for those just learning about compatibles but still reluctant to try them because of quality concerns. MCS recommends MSE toner for color laser printers because each cartridge contains a secondary cleaning roller, allowing your machine to stay cleaner longer while experiencing a lower cost toner with crisp images and prints. Each individual MSE toner cartridge goes through print testing and other quality control measures to provide a clean print every time through the full life of the cartridge. MSE toner is also recyclable and provides a smaller environmental impact than OEM cartridges. Premium compatibles also come with a lifetime guarantee and are often available for FREE same or next day delivery.
Our Guarantee
Our customers can rest assured knowing that Compatible Toner Cartridges purchased from MCS are backed by our "no questions asked" immediate replacement policy. To find out if there is a compatible toner cartridge available for your printer/copier send us an email or call. We're happy to help!