Business Class Printers vs. Consumer Printers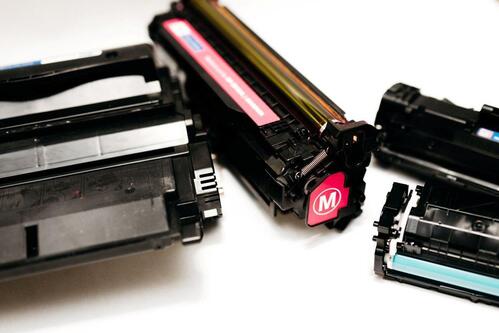 If you're a small business owner, you've probably weighed the cost of a business class printer or computer versus a small desktop printer from an office supply store.
Even though the cost may be better for your bottom line, there's a good reason home printers are cheaper! They're less efficient, and their lifespans aren't as long as business class printers. Even if your business only prints a handful of things each day, it's worth investing in a bigger machine that will need less maintenance over time or have to be replaced after only a few years.
Home printers are:
Designed for printing occasionally, rather than every day
Replacement ink cartridges for home printers don't last as long, only being able to print an average of 200 to 300 pages
Home printers often aren't worth the cost of repairs, if needed
Business class printers:
Are designed to reliably print, copy, and scan hundreds of pages each day
Can print more pages per ink cartridge, so your toner costs aren't as high each month
Business class printers can be maintained regularly almost like a car, and last years in your office without needing to be entirely replaced
Repair or Replace: Ask Yourself These Questions
Before you make the decision to repair or replace your inkjet printer, ask yourself these questions:
Have you been printing frequently?
Is your printer still under warranty?
Are you using an older model printer?
How much is the hourly rate for printer repair services?
MCS offers a $25 printer assessment. One of our technicians will diagnose the issue(s) and provide an estimated cost of repair. If the cost is not worth the labor rate, we'll let you know so you don't waste your money or your time. If we think buying a new printer is the best option for you, we'll let you know about that too, and we can even make recommendations about how to go forward and what printer to choose.
Like cars, plumbing, or heating, it is difficult to find a business class printer repair center you can count on. If a machine is older or has a repair that would exceed the cost of replacement, we aren't against telling you it's not worth the cost of fixing.