Why Five Star Service is Important for Your Business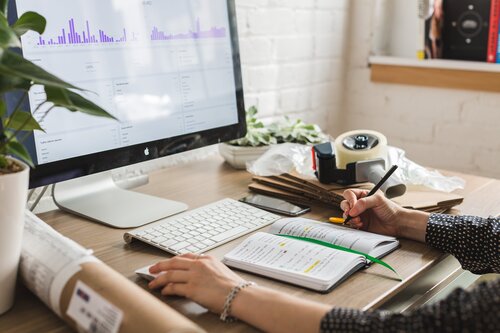 Do you often feel like just a number on a spreadsheet?
Being a valued customer is important, especially when you have a print emergency that you need solved. When you're partners with a company, you know you're going to be taken care of. On the other hand, if you don't have a printer repair company that you can trust, your printer issues will likely be much more frustrating.
If you've ever dealt with poor customer service or long wait times to get a problem resolved, you know how frustrating it can be, especially if you're working on a deadline, or simply don't feel that your issue is being treated as important as it is.
You need nationwide service with a local feel!
Let's face it – Amazon, eBay, and other online retailers have stepped up their game in the last few years, and many people have really come to depend on quick delivery for important items for their business.
You rely on fast shipping and competitive pricing, and we can help provide that plus the customer service you likely won't experience at a big box store or online retailer.
We want to be more than just your printer repair company. We want to help you with all your business needs! One way you can find more value from working with us is through our Everyday Essentials program, where we'll help you find those office items that might otherwise be in short supply.
We also spend professional development time each week networking and developing relationships with other small businesses in our community. Chances are we know and trust someone that may be able to help you with insurance, business banking, office renovation, party planning, marketing, and more.
Here are the benefits you'll enjoy as a local MCS customer:
Our local compatible toner customers enjoy FREE cleanings and routine maintenance. This means you will never have to struggle with nor pay for the installation of fusers, maintenance kits, transfer belts, or other consumable components in your machine. Find out more about the benefits of compatible toner cartridges.
Copy paper, specialty paper, engineering rolls, point of sale rolls, labels, and other printer supplies are all available with FREE on-demand delivery in the Ann Arbor Area. If your business uses an item that is not regularly stocked locally, we will keep a small stock on hand at all times for you, so you are never in a panic over a 2-week lead time. You will never pay additional shipping charges and we are happy to deliver directly to any specific location in your building.
Paper Donation Program. Are you a non-profit? MCS donates copy paper to local non-profits who use our compatible toner cartridges or managed print services. A carton of paper costs between $35 and $40 and weighs 60 pounds. MCS will gladly deliver it wherever you like.
In addition to our paper donation program, MCS donates cash when your commercial business buys MCS brand toner. For every compatible toner cartridge purchased, MCS will donate $5 in your name to a non-profit you choose. Simply e-mail your selection and we will add it to your company profile.
Printer parts. If it turns out that you need a printer part, you can purchase it from us and install yourself or we may even install it for FREE! Do you purchase compatible toner cartridges from MCS? If so, your labor is FREE for toner-related problems.
E-Waste in Ann Arbor. MCS collects empty toner cartridges, obsolete computers, monitors, printers, and other office equipment from our customers FREE of charge.
Our customers love our on-demand delivery for their custom label stock. We store your inventory of blank or custom printed labels and provide what you need when you need it.
Small Businesses with Big Hearts
MCS can help southeast Michigan businesses save time and money with:
Pricing as good or better than big box and online stores
Quality and caliber of service better than name brand suppliers
Being responsive to your business needs
Resolving your printing issues
Guaranteeing products and offer free replacements
That's where we come in! Michigan Computer Supplies is family owned and operated printer supply company in Ann Arbor and has been providing other small businesses with printer ink, toner, and managed print services and repair for over 20 years.
Our mission at MCS is to provide the very best value in printer supplies and service, custom labels, bar code and data collection products, paper, and more to the Ann Arbor business community and beyond.
Your custom labels and hard to find supplies can even be stocked at our warehouse for on-demand delivery! Give MCS a call and let's start your culture of kindness experience today! You'll be glad you did, and we can't wait to help you!