Inkjet vs. Laser: Which Printer Type is Right for You?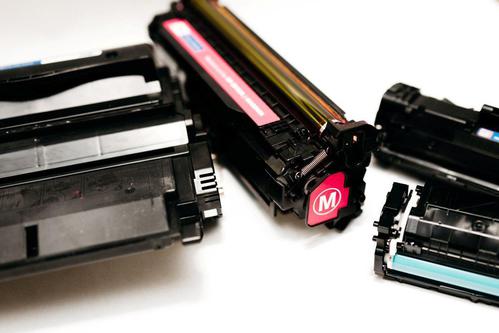 Are you buying a new printer for your business? Are you stuck at a crossroads trying to decide between an inkjet printer and laser printer?
Are you worried you don't even know the main differences between the two?
You're not alone! One of the top searches on Google in the printing industry is "what's the difference between inkjet and laser printer". Consumers have been asking this question for years!
What's the Difference?
Inkjet printers…
Use ink instead of toner
Are suitable for low volume printing
Are the traditional choice for home users
Generally, inkjet printers are smaller and cheaper
Can print both text-based documents and images
Laser printers…
Use toner, which is more like a powder than a wet ink
Work best for high volume printing
Are mostly utilized in office settings
Might be more expensive upfront but have an overall lower cost per page
Have a faster print speed
What's the Better Choice for Your Ann Arbor Business?
To make the best informed decision, identify what the main use of your printer will be. If you're buying a printer for your home office that won't be used every day, an inkjet printer may be the better choice. If you're buying for your office where you'll need to print in high volume and print in color, a color laser printer might be the better choice.
Buy Printer Toner for Your Ann Arbor Business from Michigan Computer Supplies!
Do you wish you could simply order a toner cartridge and have it delivered that same day instead of having to run to the store or waiting up to a week to experience crisp prints again?
Michigan Computer Supplies offers FREE same or next day delivery on most OEM and compatible toner cartridges. We stock a wide variety of toner cartridges that can be hard to find locally. Our customers are pleased with our competitive pricing too!
MCS carries name brand toner like HP, Lexmark, and Brother to name a few. Most OEM cartridges are guaranteed by their manufacturers for only 30 days from the date of purchase.
Our local compatible toner comes with a guarantee through the life of each cartridge and customers enjoy FREE cleanings and routine maintenance as well. This means you will never have to struggle with nor pay for the installation of fusers, maintenance kits, transfer belts, or other consumable components in your machine. Find out more about the benefits of compatible toner cartridges.
Are you ready for crisp, clear prints? Contact us today! We're happy to help!