Choosing the Right Barcode Labels for Your Business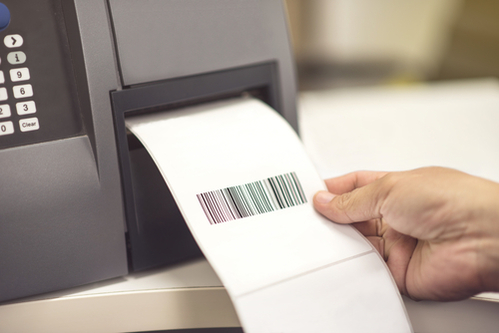 Are you trying to improve the efficiency and functionality of your business using thermal barcode labels?
Do you have quarterly inventory to complete, or new products to get on the shelves for customers?
Choosing the right type of barcode for your business depends on what you're labeling, how long you need it to be readable, how the label will be applied, and the environment where it will be used.
Here's some key factors to help you narrow down your choices:
Direct thermal v. thermal transfer labels: Direct thermal printing is designed for applications that have a shorter lifespan, such as office labels or shipping labels. Direct thermal printing doesn't use ink or toner, but prints the image directly on the label. If you need long-lasting, more durable images, you should use thermal transfer printing.
Lifespan: If you only need short-term labels that won't be exposed to chemicals, moisture, or abrasion, a direct thermal paper label will meet your needs.
Surface: For unusual surfaces, such as one that's curved, different types of labels and adhesives such as acrylic may be needed. Make sure you do your research on the best type of material for your product.
Extreme temperatures: The temperature when you're applying your label is application temperature, and service temperature is the range when you're using it. For example, standard labels are typically used with application temperatures of at least 25 degrees Fahrenheit, and service temperatures of -65 degrees to 200 degrees Fahrenheit.
Types of Barcode Printers
Desktop
Industrial
Mobile
Ticket
Printing Accessories and Add-Ons
Cutter – essential for non-perforated labels
Peeler – Best for uses that print one label at a time, not for large runs
Re-winder – winds printed labels back up onto a roll
RFID – includes chip for tracking
In-Line Verifier – maintains print quality for compliance needs
Why are Thermal Barcode Labels Right for You?
Barcode scanning can increase the accuracy of data collection, and save you money as a result of less time having to manually enter the data. Your inventory process can be dramatically improved when your employees spend less time fixing data entry errors!
We provide barcode equipment and supplies by Zebra, Honeywell, Motorola, Dymo, and more! Need help determining what type of printer or scanner would best fit your business needs? Send us an email or call today!